Luxury Caribbean Catamaran Charters
Catamaran luxury yachts are an amazing way to vacation in the Caribbean and tour the absolute beauty of the US Virgin Islands (USVI) and British Virgin Islands (BVI) like never before. Not only are catamaran yachts spacious, but they're also exceptional at maintaining a steadier feel for those who may be prone to seasickness.
Here at Caribbean Soul Charters, we offer bespoke, luxury crewed yacht charter booking on catamaran sailboats guaranteed to fulfill your family's dream yachting vacation on the Caribbean sea.
If you're looking for a luxury catamaran sailboat, our concierge yacht charter service will ensure your desires in a Caribbean yacht vacation are met with perfection.
Please select up to five of the below luxury catamarans and email us with your selection and we will do the rest from there.
If you would like to discuss your trip in greater detail so we can customize the ideal trip for you and your loved ones on the best yachts the Caribbean offers, please call +1 (340) 690-1121 or Toll-Free at +1 (877) 432-6700 and let's get started. Be sure to ask for Sue!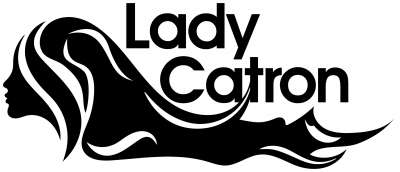 Previously named G2 (Glad In It Two)

LADY CATRON SAMPLE MENU
Breakfast
-avocado toast with egg, sprouts, & crispy bacon
-fluffy spinach and cheese omelet, buttered toast
-chia pudding
-banana nut bread
-acai fruit smoothie bowls, topped with coconut flakes, choc chips, sliced banana, nuts
-homemade tropical seeded granola
-"Big Bowl of Energy", oats, flax, chia topped with walnuts, berries
-roasted cilantro mac nut pesto potatoes, chipotle aioli
Lunch
-honey mustard grilled chicken sandwich/salad, sweet pickles, chips
-beer battered fish tacos with cilantro jalapeno aioli, bed of greens
-kale caser salad with grilled shrimp
-mango & coconut ceviche, jalapeno, red onion, tortilla chips, fresh lime
-Build Your Own sandwich / salad
-fried rice with extra veggies
Vegetarian Lunch
-black quinoa, roasted sweet potato, fried tofu/tempeh, garlic aioli, almonds
- lettuce wraps with ginger, cashews, mushrooms, peppers
- bean & cheese burritos, fire roasted salsa
- egg salad or "egg" salad with tofu, turmeric
- lentil burritos
- falafel, cucumber mint red onion salad, chipotle hummus, couscous/quinoa
Salads
- honey tarragon arugula salad with grapefruit, mac nuts, and local chevre
- grilled romaine Cesar salad, anchovies, parmesan cheese, black pepper, lemon juice
- roasted beets, goat cheese, mixed greens, lilikoi vinaigrette, toasted pecans
- papaya pecan coleslaw
- broccoli salad, raisins, cashews
Snacks
-tri salsa- avocado, roasted tomato, burnt pineapple
- cut, chilled fruit
-jalapeno poppers wrapped with bacon
-coco shrimp with chili lime dipping sauce
-seared ahi wonton nachos, wasabi aioli, tobiko
-edamame hummus
-spring rolls, veggie or chilled shrimp
- sashimi
Vegetarian Snacks
- fried lumpia rolls with cabbage, carrots
- roasted eggplant tostadas
- cheese plate with candied pecans, sesame whole wheat crackers, homemade fruit jam
Dinner
-Teriyaki marinated tenderloin, kabocha squash puree, lemon pepper asparagus
-juicy organic beef burger with bacon jam, provolone cheese, and homemade pickles. Served with regular and sweet potato fries
-Creamy cilantro and mac nut pesto seafood pasta, crusty bread, roasted broccoli
-Cochinita carne Taco night, Mexican rice, black beans
-Caldo de Res Sopa with toppings
- Slay N Filet Fresh Fish on the grill, lemon butter, tartar sauce
- Homemade breads- flax & chia whole wheat, cinnamon challah, caramelized onion focaccia
- crab cakes/ lobster cakes with saffron cream sauce, grilled veggies
Vegetarian Dinner
-poblano & cream cheese enchiladas
- rice noodles, snow peas, broccoli, peanuts, peanut sauce, mung beans sprouts
- beer battered avocado tacos
- stuffed bell peppers, rice, beans, mushrooms, garlic, cheese
- portabello mushroom burger, veggie kabobs
-lentil soup with carrots, potatoes
- green curry, kaffir leaf, white rice, bamboo sprouts, veggies
Super Healthy Add Ons
-milk kefir & water kefir
-sprouted mung beans
- kombucha
Dessert
-assorted homemade ice creams- sweet potato, rose apple, vegan coconut choc chip, mango sorbet
- warm bananas fosters and whip cream
- mac nut brownies
- persimmon fruit crumble
-chess pie, chocolate pie
-strawberry cake
-pineapple upside down cake, cherries
Cocktails
-Empress Tonic, muddled cucumber, grapefruit and tonic, empress gin on top
- Rising Tide, jalapeno syrup, pineapple, tequila
- Mai Tai, pineapple orange guava juice, dark & light rum, almond orgeat
-Mojitos with a lilikoi twist
- Wine spritzers!!
- pina coladas with dark rum float
- strawberry infused reposado, chilled limoncello
Kids Meals
- Make your own Pizza with pepperoni, ham, pineapple
- simple Cesar salad with cheese and croutons
- shredded chicken tacos, add your own toppings
- guacamole
- rice cakes with PB, apples
- spaghetti & meatballs
- frozen banana smoothies