Luxury Caribbean Catamaran Charters
Catamaran luxury yachts are an amazing way to vacation in the Caribbean and tour the absolute beauty of the US Virgin Islands (USVI) and British Virgin Islands (BVI) like never before. Not only are catamaran yachts spacious, but they're also exceptional at maintaining a steadier feel for those who may be prone to seasickness.
Here at Caribbean Soul Charters, we offer bespoke, luxury crewed yacht charter booking on catamaran sailboats guaranteed to fulfill your family's dream yachting vacation on the Caribbean sea.
If you're looking for a luxury catamaran sailboat, our concierge yacht charter service will ensure your desires in a Caribbean yacht vacation are met with perfection.
Please select up to five of the below luxury catamarans and email us with your selection and we will do the rest from there.
If you would like to discuss your trip in greater detail so we can customize the ideal trip for you and your loved ones on the best yachts the Caribbean offers, please call +1 (340) 690-1121 or Toll-Free at +1 (877) 432-6700 and let's get started. Be sure to ask for Sue!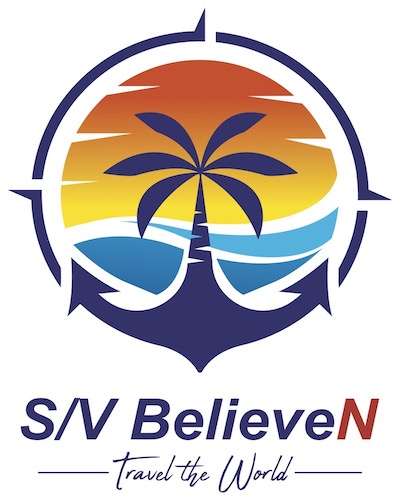 BELIEVEN GUESTS COMMENTS
Private and Unique
We cannot thank you enough for all the hospitality you showed us this week. It has felt like the most private and unique experience we've ever had and something we will never forget. Thank you for getting to know us and spend so much time showing us all the best spots.

The food was amazing!. We can be picky and Leslie you knocked it out of the park for us - even making impromptu Alex's favorite dip!

by the end of the week it feels like we're on vacation with good friends and we have truly enjoyed you both so much this week.

We will 100% see you guys again and please come and see us in NC anytime!
#BelieversForLife
Unbelievable Experience!
There isn't enough room on this page or enough words to express our happiness for such an unbelievable experience! Everything was exquisite and first class. We never enjoyed such incredible food and service.

We will always treasure these memories - the laughs, the conversations, the food, the drinks, snorkeling, sites and on and on.....

A week ago we were total strangers and now we are friends and that was an unexpected bonus. You two are incredible people and we feel blessed to have met you and to have shared in your dream.

Thank you for making my "Birthday Float' so special....it was a dream come true and completely unforgettable.

You are about to take me off kicking and screaming and ugly crying when we say goodbye....but we will be back! We can't wait to do this again with you.
Outstanding!
We chose BelieveN and found it amazing. RJ and Leslie are outstanding! The food alone put the vacation over the top. Leslie is a fabulous chef. We loved the opportunity to sail into all the beautiful bays in the USVI and snorkel with the sea turtles and go to sleep with the gentle rocking of the yacht. They made us feel at home instantly and it was perfect! Could not have asked for a better crew!
The most enjoyable part of the trip was getting to know the two of you!
Don't know where to start! Had no idea what to expect. Thank you so much for sharing you "home" with us! The beaches you took us to were all amazing in their own way. We enjoyed the diversity of each and every place you showed us. But I think the most enjoyable part of the trip was getting to know the two of you. Fun, welcoming, accommodating! And the food! Every single meal and snack was amazing, as well as the presentation. Loved the spices and the heat. Thank you for an amazing vacation.
The food was fantastic!!!
Thank you for the fabulous experience. The food was fantastic!!! There was always plenty to eat and drink. The tomkwa was a favorite but it was hard to pick. Favorite activity was just bobbing in the bay and waking up to a different view each day. The service and the attention to detail was perfect. Thank you!
Believen is a beautiful diamond!
Some days I find gems searching the internet and your boat is a brilliant diamond! So happy we we're able to follow thru and make the trip. Your hospitality was fantastic and all the food and drinks puts your charter above the rest. Thank you for all the details (table settings and all the amenities. Love, loved it!
A great week, with great crew and amazing sites!
It's been an unforgettable week! We will hold it forever in our memories. These days were unique, special and unforgettable. We felt at home or even better, it was everyday in paradise, with the family. The views, the dinghy, the food, the drinks and how you took charge of us, made a big difference, and it felt really like family. A special mention to Leslie, our Masterchef and her delicious and lovely dishes, full of love and great task. Also RJ, our Captain, guide and host, who was always taking care of every detail and need we might have. Best caipirinha in town!!
In summary, a great week, with great crew and amazing sites!
You will remain in our hearts forever!
Amazing Vacation!
Thank you from the bottom of our hearts for providing us with such an amazing vacation!
You both have given us a trip that we will never forget and will talk about for years to come. We will definitely be back to travel with you all again. Your story has been amazing to hear and such an inspiration to follow your dreams. We look forward to our next trip experiencing the beautiful USVI. You have hooked us on the yachting vacation!
Attentive, Professional and Kind
Thank you for an amazing time! You both are very attentive, professional, kind and down to earth. You made us feel very comfortable on your yacht.

Leslie, the food was absolutely delicious. It was beautiful to watch you both work with each other. We felt so taken care of, you were always asking if we needed anything. You both are absolutely a pleasure!
Thank you.

Unforgettable Week
All of us appreciated all your accommodations this past week.

Thank you for giving us a delightful and unforgettable week in the USVI.
Gracious Crew
Thank you for one of our favorite weeks ever! Your attention to detail of each guest is second to none. Our excursions were perfect and well planned. Now the food - best ever! Leslie knocked it out of the park with our meals.

Both RJ and Leslie have been the most gracious crew we could ask for and hope to bring our kids back to join us for another trip.
Was A Blast
You know that saying "third time's a charm"? Well it's true!! This is my third trip to the USVI on charter and it was the best trip YET! You two have the perfect personality for this. Chef Leslie is the BOMB. The meals were scrumptious.

Every activity was a blast from chillin' on the boat, to hikes, to going to dinner, to snorkeling - all of it ...super! I absolutely can't wait to come back SOON
Thank you for having us.