Luxury Caribbean Catamaran Charters
Catamaran luxury yachts are an amazing way to vacation in the Caribbean and tour the absolute beauty of the US Virgin Islands (USVI) and British Virgin Islands (BVI) like never before. Not only are catamaran yachts spacious, but they're also exceptional at maintaining a steadier feel for those who may be prone to seasickness.
Here at Caribbean Soul Charters, we offer bespoke, luxury crewed yacht charter booking on catamaran sailboats guaranteed to fulfill your family's dream yachting vacation on the Caribbean sea.
If you're looking for a luxury catamaran sailboat, our concierge yacht charter service will ensure your desires in a Caribbean yacht vacation are met with perfection.
Please select up to five of the below luxury catamarans and email us with your selection and we will do the rest from there.
If you would like to discuss your trip in greater detail so we can customize the ideal trip for you and your loved ones on the best yachts the Caribbean offers, please call +1 (340) 690-1121 or Toll-Free at +1 (877) 432-6700 and let's get started. Be sure to ask for Sue!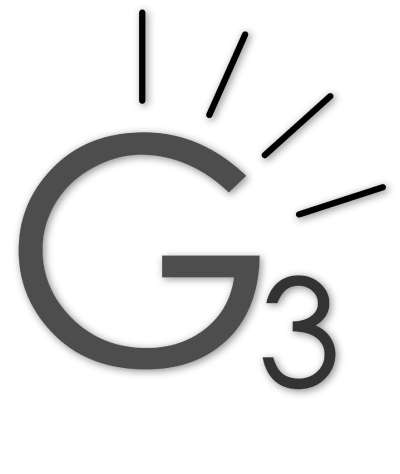 G3 GUESTS COMMENTS
July 2023
Dear Angela and Casey,
All we can say is wow! We had an incredible time and cannot thank you enough for your hospitality and kindness. You both made a difference in this trip and will forever be grateful. We enjoyed every minute of this trip - from snorkeling to hanging out at the beautiful beaches to hanging out on the boat and enjoying the delicious yummy food. And oh my! the food was spectacular both of you how excellent cooking skills and oh my! on your presentation again "wow"! My goodness Angela ya know what to mix and balance all the flavors. Lastly, we truly enjoyed getting to know you both throughout this trip in our conversations and of course through the wonderful card games of Phase 10 and know it was so much fun! We wish you both the very best. You guys are an incredible team. Thank you for making this such a memorable one that will forever be remembered. With lots of love, John, Sandra, Emma
May 2023
Dear Angela & Casey,

Wwowowowowowow, you made our trip so enjoyable and relaxing...being waited on is something one needs to get used to! It'll never happen for this crew. Pitching in is our thing. Sailing the long stretch to Anegada, snorkeling through the caves, drinking yummy concoctions and eating 3 meals a day...who does this? We do! Thank you so much for everything. Cheers to your next chapter!
May 2023
Angela and Cap'n Casey,
Thank you so much for making our Cat 7 group trip of a lifetime even more perfect. Your choices of food, destinations, fun midday drinks, scenery, and adventures were perfect! Thanks for spoiling us, waiting on us, and listening to our stories. You have so much world ahead of you. Keep adventuring. Much admiration. Ro & Farf
May 2023
Capt. and Ang! Many thanks for all you did for us and for a trip of a lifetime! I loved all your suggestions on destinations and food - omg I need a diet! You guys are a great team. Many thanks and all the best in the future and your trips ahead. I would love the scones recipe! You have my email! Cheers! Michael
May 2023
Thank you Angela and Casey for making our trip even more fun than we expect. You chill attitudes made it so easy for us to relax and enjoy the beautiful islands. Angela the meals were amazing! You should start a cookbook, we definitely want some of your recipes. I wish the best on your future adventures, there will so many.
April 2023
Casey and Angela, we had a relaxing, and activity filled vacation! You both always focused on our happiness throughout the trip and knew that our crew needed to stay active and loved adventures. Casey's piloting of the dinghy with the raft was truly a sight to the had and the experience that hit on such a great level of fun, laughing, and thrilling. Angela's meal planning, presentation and taste were outstanding. It was fine dining at every meal and we were excited for her next creation. You are a great team and couple and we wish you tow an amazing journey in life filled with adventures, kids, and blessings.
March 2023
Thank you for making this trip the best birthday celebration yet! It's been an incredible few days out in the Caribbean and it was all thanks to the two of you. We have a big group but you made each of us feel welcomed. We really appreciate your attentiveness, patience, and thoughtfulness to each of our needs. The food, drinks, and action packed days were awesome! Also sorry for the horrid handwriting – still recovering from holding onto dear life out on the tube. Thank you again – you are truly the best!!!
March 2023
Angela and Casey You guys are the best!! Thank you for everything, hope your next few charters are more relaxing for you!

You both are national treasures and you made our trip so special. I can't imagine a better experience. From the amazing food to the pointed sarcasm, every moment was perfect – wishing you all the best!

Thank you for taking such good care of us this week! I hope you have an amazing honeymoon and congrats on your wedding! You guys are the best!

Angela and Casey! Thank you for such an amazing time! We'll always have jenny on the block – you two are the most fun!
March 2023
Angela and Casey, We would like to thank you for everything you did for us. You both made us feel so comfortable and relaxed. The food was fantastic and the service was incredible. You are both easy and professional. We wish you much happiness in the future. Hope to see you again in the near future. You are always welcome to visit us in Syracuse and we wish you the best in your life's adventures.
March 2023
Angela and Casey, Gods blessing to you both – thank you for a wonderful, relaxing cruise "around the world" it seemed like. Thank you for keeping us safe, keeping your eyes on us. We look forward to seeing you again soon!
March 2023
Angela and Casey, Thank you for a vacation of a lifetime! Your hospitality was amazing, it made all of us feel like family. The planning of the activities were so well done and the way you both took care of us was what made the experience so relaxing. The presentation and the taste of the food was an experience on it's own. Delicious! You both are beautiful people and we wish you the best in your future 'babies' hope to see you when you return to New York.
February 2023
Casey and Angela, thank you for the wonderful time we had with out on Pelican. We couldn't ask for a better crew. Angela, the best chef ever: Thanks for all the details, dedication and love you put in each plate. We almost lost you in the sacachucha but like always, you had it all under control. Casey, the revenge is still pending so wait for us. It was a pleasure to have such a nice and funny captain. See you in Greece or Chile.
February 2023
Dear Angela and Casey, this was our first time having vacation sailing and were afraid, but after 5 days of incredible beaches, views, sunny days you made the difference between a good experience and the best vacation we have ever got. We feel in our home very well cared for, with a great view that put me in love in everything you do. We always felt safe too. Remember you will be invited to the greek island so we'll meet you there and we'll be welcome in Chile.

To the best of crew of all, thanks so much for making this adventure the best vacation without you it would be definitely boring. Thanks for every plate and all the laughs. The "sacachuca" and the rummikub revenge is pending!
February 2023
Casey and Angela, this vacation was fantastic from planning through de-boarding. First, we cannot thank the 2 of you enough for you hard work and dedication of making the Pelican and the experiences on the Pelican a vacation to remember. Well planned and well executed with a whole lot of fun to share with us guests.

For those considering a sail on the Pelican – do it! You will not regret it. The boat, the food, and the experiences are far beyond and better than anyone could hope for. And Captains Casey and Angela are knowledgable outgoing, kind, and most of all fun!
January 2023
After 30 years of sailing The Virgin Islands this was our best experience! Angela and Casey were our best crew ever! They were always helpful, and ready to make our trip memorable! The meals were amazing! We will always remember our time on the Pelican because of the wonderful crew!
January 2023
Thank you Casey & Angela for making our trip into an unforgettable memory. You guys are hands down our favorite crew and Venice will probably cry when we go. You have treated my whole family with such patience and kindness, really means a lot. Angela please forward your recipes! Capt. Casey have a very happy Birthday! Wishing you both a happy, healthy, and successful New Year! Thanks for being the best!
January 2023
This was Max and I's first trip to the USVI's sailing! It was so special to be able to share this experience with the entire family. We had so many laughs, adventures, and new experiences! The memories we have made this trip will last a lifetime, not to mention the AMAZING crew. Casey & Angela, who took amazing care of us & we will never forget the trip they helped create for us! The best way to start the new year!
December 2022
Snorkeling sailing, dinghy rides, the deck (wrestling), molten chocolate cake, lamb, fun, family, friendly, kind, calm, capable, professional...What an amazing week. It feels like this flown by. Such a special time celebrating birthdays and spending special time together with the whole Covec family. Casey, Angela, and Pelican you made it all so amazing and smooth. You made us feel so welcome cared for, and just fond of such an amazing place. Thank you for a wonderful time.
December 2022
Thank you for making our week interesting tasty, and safe. We tremendously enjoyed sailing and daily menu. Casey and Angela, you guys rock!

December 2022
Terrific week with captain Casey and first mate Angela, all good! We would love to travel with them again in the future!

December 2022
We will remember your kindness, sense of fear, calm capability and fantastic meals and cocktails for many years to come! You two are lovely, all the best, and you are welcome at our homes as you well cared for us on Pelican.
December 2022
Casey and Angela have made this experience unforgettable! The food, the knowledge, and the kind disposition made this trip a great springboard for future trips with our young children. They will always reflect on this the rest of their lives and so will us adults. Without hesitation, we would choose them to skipper us around the VI! Angelas ability both on deck and in the kitchen was so exceptional! Caseys calm demeanor, splendid with humor and constant attention to everything around him was amazing! Much love and respect!