Luxury Caribbean Catamaran Charters
Catamaran luxury yachts are an amazing way to vacation in the Caribbean and tour the absolute beauty of the US Virgin Islands (USVI) and British Virgin Islands (BVI) like never before. Not only are catamaran yachts spacious, but they're also exceptional at maintaining a steadier feel for those who may be prone to seasickness.
Here at Caribbean Soul Charters, we offer bespoke, luxury crewed yacht charter booking on catamaran sailboats guaranteed to fulfill your family's dream yachting vacation on the Caribbean sea.
If you're looking for a luxury catamaran sailboat, our concierge yacht charter service will ensure your desires in a Caribbean yacht vacation are met with perfection.
Please select up to five of the below luxury catamarans and email us with your selection and we will do the rest from there.
If you would like to discuss your trip in greater detail so we can customize the ideal trip for you and your loved ones on the best yachts the Caribbean offers, please call +1 (340) 690-1121 or Toll-Free at +1 (877) 432-6700 and let's get started. Be sure to ask for Sue!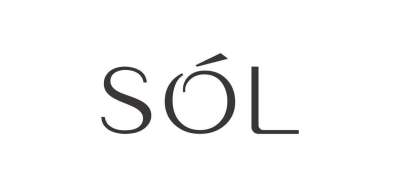 SOL SAMPLE MENU
Dining onboard with Mallory and Sara Lou

Breakfast


~Blueberry Buttermilk Hotcakes - Cream Cheese, Butter and Hot Maple Syrup, Graham Crumble, and Sausage


~Chilaquiles Divorciadoes - a Duo of Salsa Verde and Mole Rojo, Spicy Chorizo, Black Beans, Sunny Egg, 
Pickled Red Onion, Queso Fresco, Cilantro 
~Crab Cake Egg Benedict - Homemade Toasted English Loaf, Blue Lump Crab, a Poached Egg, 
Paprika Hollandaise 


~Strawberry Coconut Crepes - Fresh Berries, Slivered Toasted Almonds, Warm Coconut Syrup 


~Acai Chia Bowl - Berries, Almond & Pumpkin Seed Granola, Almond butter, Coconut Chia, 
Goji Berries, Agave, Minty Herbs



Lunch




~Fried Chinese Eggplant Bao Buns - Roasted Miso Aioli, Red Cabbage, Cilantro 


~Thai Shrimp - Grilled Shrimp Marinated in a Chilled Carrot Sauce, Greens, Carrot Ribbons, Orange, 
Sesame, Thai Basil 
~Lemon Farro Salad - Warm Farro, Baby Heirloom Tomatoes, Roasted Beets, Micro Arugula, Avocado, 
Pumpkin Seeds, Herbed Goat Cheese


~Soba Salad - Chilled Noodles, Carrot, Cucumber, Mango, Chilies, Peanut Sauce, Macadamias, Local Herbs 


~Yellow Tail Poke Bowl - Local Caught Tuna Served Raw, Sushi Rice, Edemame, Avocado, Watermelon Radish, 
Mango, Furikake 



Hors d'oeuvres




~Maryland Style Crab Cake by Captain Jack - Served with Remulaude and Lemon 


~Vegatarian Ceviche - Roasted Corn, Red Onion, Avocado, Blood Orange, Grapefruit, Toasted Quinoa,
 Golden Beet, Corn Shoots 


~Yellow Tail Tacos - Wonton Shell, Island Slaw, Wasabi Avocado Creme 




~Shishito Peppers - Blistered, Tossed in Lemon, Chili Flakes, Avocado Oil, Served on Garlic Aioli 




~Coconut Shrimp - Thai Chili Mango Chutney 





Starter




~Watermelon & Feta, Mint, Balsamic Pearls 




~Mahi Ceviche Peruvian Style, Avocado, Sweet Potato Crisp, Yellow Chili Pepper Sauce, Cilantro 




~Chilled Cucumber Soup, Blue Crab, Dill, Parsley Oil 




~Carrot Ribbons & Ginger, Sesame, Orange Miso Vinaigrette 




~Persian Cucumbers, Sesame Pickled Daikon, Chili Oil, Cilantro 





Entree 


~Moroccan Spiced Duck Breast - Crisy Skin, Roasted Beetroot, Sauteed Spinach, Pearled Onion,
~Roasted Root Veg, Beetroot Pan Sauce 
~White Bean & Beef Short Rib Ravioli - Slow Braise, White Bean Puree, Edemame, Arugula, Chive Oil 
~Grilled Octopus - Crispy Fingerlings, Romesco, Lemon Arugula
~Butternut Squash Gnocchi - Butternit Faro Bolognese, Parsley Oil



Dessert 




~Dark Chocolate Pistachio Tart 


~Grilled Pineapple - Toasted Macadamia Crumble, Ginger Whip, Lavender Honey
~Chocolate Berry Mousse - Hazelnut Ice Cream, Pico Berries, Passion Fruit Sauce
~Hibiscus Strawberry Cheesecake - Lime Puree, Lime Curd, Candied Pistachio
~Lady Gala Apples - Cardamom Cream, Candied Pecans, Pomegranate Reduction





SÓL's onboard chef will create gastronomic feasts focusing on the freshest locally sourced ingredients.
You will enjoy flavorful, exotic and healthy menus. Each dish will exceed your expectations. 
Our chef is additionally trained at the world's finest plant-based culinary institute, and can provide 
gourmet plant-based menus upon request. Our staff will happily accommodate allergens and dietary 
needs and preferences.