Luxury Caribbean Catamaran Charters
Catamaran luxury yachts are an amazing way to vacation in the Caribbean and tour the absolute beauty of the US Virgin Islands (USVI) and British Virgin Islands (BVI) like never before. Not only are catamaran yachts spacious, but they're also exceptional at maintaining a steadier feel for those who may be prone to seasickness.
Here at Caribbean Soul Charters, we offer bespoke, luxury crewed yacht charter booking on catamaran sailboats guaranteed to fulfill your family's dream yachting vacation on the Caribbean sea.
If you're looking for a luxury catamaran sailboat, our concierge yacht charter service will ensure your desires in a Caribbean yacht vacation are met with perfection.
Please select up to five of the below luxury catamarans and email us with your selection and we will do the rest from there.
If you would like to discuss your trip in greater detail so we can customize the ideal trip for you and your loved ones on the best yachts the Caribbean offers, please call +1 (340) 690-1121 or Toll-Free at +1 (877) 432-6700 and let's get started. Be sure to ask for Sue!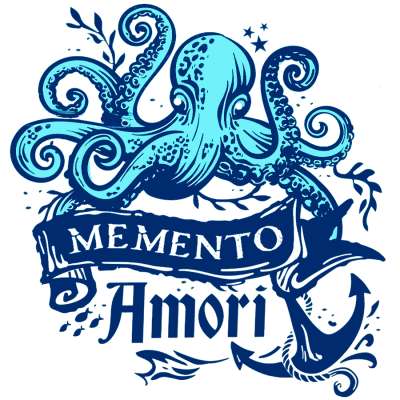 CREW PROFILES
Title
Name
Nation
Born
Licenses
Captain
Adriana Vega
USA
1995
Chef / First Mate
Justin Melton
USA
1991
STCW
Number of Crew: 2
Languages: English, Spanish
Crew Profiles:
Captain Adriana
Captain Adriana was born and raised in Puerto Rico. She grew up in and out of the water but has always had the privilege of being on boats most of her life. Her love for sailing developed in her 20's when her dad bought his first cruising sailboat. This lead to her being able to explore some of the most exotic sailing destinations in the Caribbean. Previous to her sailing to these exotic destinations she went to college in Florida where she got a her BBA degree and also where she met Chef Justin. During her time in Florida she also worked in the service industry where she was able to fine tune her passion for entertaining. Coming from this background she was able to combine her love of the water and hosting into the perfect career for her being a charter captain. She is a very determined young woman making her way in this industry which is thanks to being such a hard worker.

Captain Adriana and Chef Justin met during her time in Florida while she was in college back in 2018. When they first met they had an instant connection they both bonded over their love of the ocean and good food. Justin knew that Adriana was going to set sail very soon after she graduated so they remained friends for over 3 years. Adriana was always telling him come join her in her sailing adventures and he finally did in 2022. Where they rekindled their relationship and decided to pursue the sailing charter career in the Caribbean together.

Chef Justin
I grew up near the Intercostal Waterways of Atlantic Beach, Florida. A lot of my childhood was spent at the beach; water sport activities, BBQ's and organized sports. The community I was raised around utilized its coast through the commerce of tourism and recreation for locals. Sports were a big part of my life as an only childhood; baseball, American football, fútbol and golf were very popular. Finding my own path in my teenage years I fell in love with surfing and began competitions in my early 20's. Surfing broadened my horizons for travel and the urge to see more.

My culinary background started as far back as I can remember on school holiday saying at my grandmothers house in Pascagoula, Mississippi. Masking biscuits from scratch and banana pudding. As a child I remember being so curious how a bunch of different ingredients can supply smiles and comfort in other peoples lives. I carry that in my cooking, creating dishes that not only provide sustenance but joy and curiosity. Food has always been my glue to relationships. I've gotten to travel through Europe, Central and South America, as well as the Caribbean eating and cooking along the way. Cooking has opened more doors than I could have ever imagined. Professionally I have acquired over ten years creating menus, managing operations and cooking in restaurants publicly and providing service for private events. I often find myself cooking comfort foods, French, and Italian techniques infused with a creole flair.

Memento Amori will be taking me into my second year as a watch chef. I was drawn to this lifestyle by wanting to share with others the things I enjoy most in life. Those being: being out on the water and getting a taste of what living really is and being able to enjoy it with my partner with whom I share the passion of traveling, navigating & good food. Being on the water with my partner brings out the best in us and challenges us to improve and stay creative . Letting weather decide which course to take and utilizing a team to accomplish the goal at hand. Food for me always brought people together, I am happy to be able to share that gift.

Another passion of mine is wood working and carpentry as well as custom home building. Everything from laying foundations to finish trim work. Some of these projects of historical value and architectural mimicking in reference to photos and records of one hundred plus years old. Being on the boat allows me to utilize these skills and remain creative in problem solving as well as repairs. Activities that I enjoy in my free time fishing, kayaking, and meditation. Whenever I get the opportunity you can find me surfing and or creating art. I usually carry art supplies with me and a paperback novel. When in doubt you can most likely find me making some food in the kitchen.